I entered the University of California at Berkeley as a physics major in 1965. In 1968 U.C. Berkeley established a Computer Science Department in the College of Letters and Science. I graduated with a Bachelor of Arts in Computer Science in 1969. I worked at Stanford Research Institue in Doug Engelbart's group which pioneered using the computer to augment human intelligence SRI was the second node on the ARPA network. I worked at Xerox Palo Alto Research center which pioneered the graphical user interface, and local area networks. I joined the personal computer revolution in 1982 by purchasing an Atari 800 home computer with 48KB of memory and a 5.25" floppy drive with a storage capacity of 88KB. Using the Atari as a FORTH language development system, I wrote a abstract strategy game based on a Martin Gardner column from Scientific American Magazine. Electronic Arts published the game, Worms?, and hired me and my good friend from Xerox, Steve Hayes, as the first two software engineers at Electronic Arts. At Electronic Arts we helped bring about the computer entertainment revolution. After EA I worked at Silicon Graphics, advancing the 3D computer revolution. Later, at Google, I helped advance the mobile revolution by managing the Google Maps for Mobile Application on the Blackberry platform. At Box Inc., I helped advance the cloud revolution by managing their mobile applications. In 2017 I was the first person to ever retire from Box Inc. I graduated from UC Berkeley with a BA in Computer Science in 1969, only the second year that degree was offered at Berkeley.
I have had a wonderful career as a software engineer, a software artist and an engineering manager in Silicon Valley. I have been in the right places at the right times to watch and participate in many computer revolutions. I have had the opportunity to work in some truly remarkable organizations with some amazingly talented and visionary people. I am creating this blog in order to record some of my experiences during this journey, and as my journey of learning and discovery continues through retirement.
I plan to record in this blog some of the Silicon Valley history I have witnessed, and tell stories about some of the incredible computer programmers I have met. I will also share some of my amateur photography.

Around the web
Family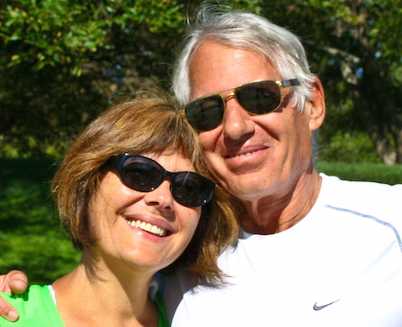 I have been married to my beautiful and talented wife Sally for 36 years. I have 3 kids, Jordan, Phil, and Dana. All three are alumni of Electronic Arts, and my two sons are still very active in the game industry at Manticore Games
Links
A non-exhaustive list.
Timeline
Currently Using